February 21, 2023
NEAR's new Steering Group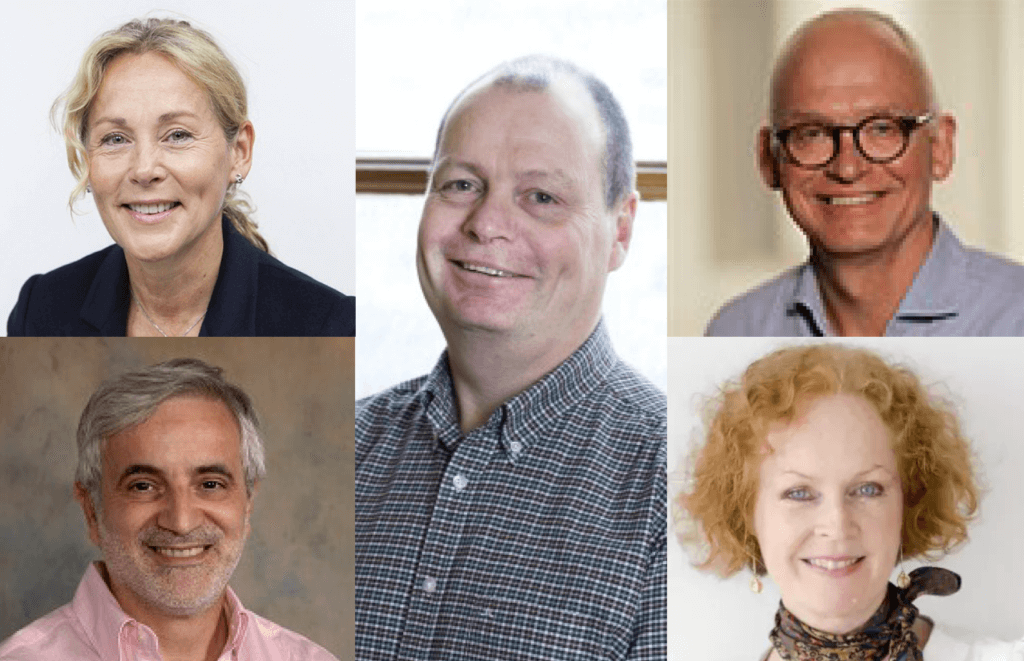 Willhelmina Hoffman, Björn Halleröd, Kaare Christensen, Luigi Ferrucci, Anne, W Ekdahl
NEAR has now entered the next phase 2.0, with a focus on consolidation and expansion, and due to that, a new Steering Group has been appointed. The new Steering Group consists of members with national and internationally recognized expertise in aging research and research infrastructures, as well as representatives of societal issues related to aging and user perspectives. The Steering Group has, among other things, the overall responsibility for the strategic plan, budget, and steering documents.
On February 20, the new Steering Group and associate members from NEAR Central met via Zoom to get an introduction of NEAR and an update on current projects and plans for future work.
Steering Group Members:
Björn Halleröd, Chair, Professor in sociology, University of Gothenburg
Wilhelmina Hoffman , President of the Swedish Dementia Centre (SDC)
Anne Ekdahl, Senior lecturer, senior physician, specialist physician, Lund University
Luigi Ferrucci, Scientific Director of National Institute on Aging, USA
Kaare Christensen, Professor of epidemiology at the University of Southern Denmark
Associated members: Laura Fratiglioni, Lena Lewin, Debora Rizzuto, Davide Liborio Vetrano
We look forward to continued work with the Steering Group!