New appointments for members of the Swedish Government's  Council on Geriatric Research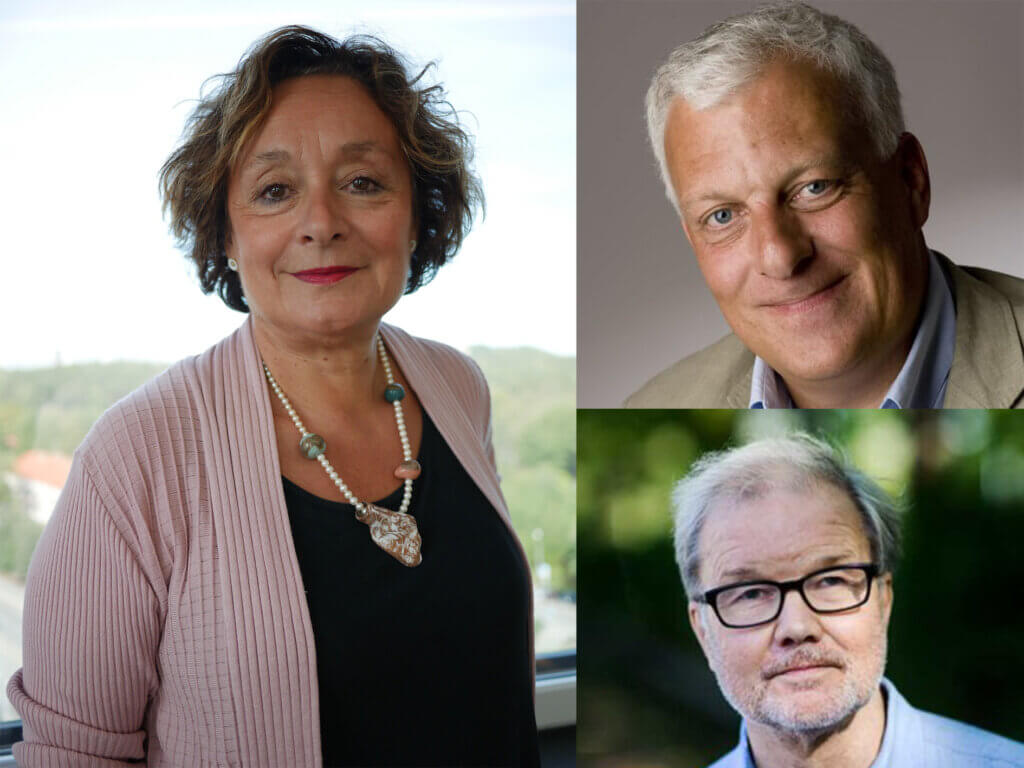 Laura Fratiglioni, Johan Sanmartin Berglund, Ingmar Skoog
The Ministry of Social Affairs recently decided on new appointments for the members of the Council on Geriatric Research, among which we find profiles involved in the National E-infrastructure (NEAR), as well as researchers at the Aging Research Center (ARC) at Karolinska Institutet. 
The Council on Geriatric Research was established in 2019 with the aim and purpose to foster communication between researchers and the Government of Sweden.
Laura Fratiglioni, Director at NEAR and Professor in Medical Epidemiology at ARC, Karolinska Institutet, Ingmar Skoog, professor at Gothenburg University and Johan Sanmartin Berglund, Professor at Blekinge Tekniska Högskola are all members of the council and involved in NEAR.
Mats Thorslund, professor emeritus in Social Gerontology and affiliated at ARC, is appointed as new member of the Council.
All members of the Swedish Goverment's Council on Geriatric Research 
Magdalena Elmersjö, Associate Professor and Senior Lecturer in Social Work, Södertörn University

Laura Fratiglioni, Professor in Medical Epidemiology and Director of NEAR, Karolinska institutet (ARC)

Christine Gustafsson, Professor in Care Sciences, Sophiahemmet University

Kristiina Heikkilä, Senior Lecturer in Health and Caring Sciences, Linnaeus University

Linus Jönsson, Professor i Health Economics, Karolinska Institutet

Miia Kivipelto, Professor in Clinical Geriatrics, Karolinska Institutet

Clary Krekula, Professor of Social Work, Linnaeus University

Amy Loutfi, Professor i Information Technology, Örebro University

Erik Rosendahl, Professor in Physiotherapy, Umeå University

Johan Sanmartin Berglund, Professor in Health Sciences, Blekinge Tekniska Högskola (BTH)

Pär Schön, Associate Professor and Senior Lecturer in Social Work, Stockholm University and Karolinska Institutet (ARC)

Ingmar Skoog, Professor in Psychiatry, University of Gothenburg

Annika Taghizadeh Larsson, Senior Associate Professor in Gerontology, Linköping University

Mats Thorslund, Professor em. in Social Gerontology, Karolinska institutet (ARC)

Britt Östlund, Professor em. In Technology and Social Change, The Royal Institute of Technology (KTH)