2021-03-09
The aim of this study was to compare the agreement of dementia diagnoses between the National Patient Register and the Cause of Death Register, with dementia diagnoses from six Swedish population-based studies. Five NEAR population-based studies: SATSA, OCTO-Twin, GENDER, SNAC-K, and KP were used to examine this, as well as the HARMONY study.
More than 50% of dementia cases are missed in national registers
Barely half of the dementia cases were detected by the National Patient Register (NPR) or the Cause of Death Register (CDR). However, when registers indicate that a person is having dementia, there are very few instances in which the same person was classified as not having dementia according to the population-based studies. In conclusion, this study shows that hospital-and death registers can be used to identify dementia cases in the community, but at the cost of missing a large proportion of the cases.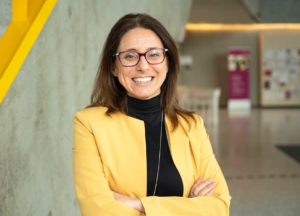 Photo of Debora Rizzuto, first author of the study.
Rizzuto D, Feldman AL, Karlsson IK, Dahl Aslan AK, Gatz M, Pedersen NL. Detection of dementia cases in two Swedish health registers: a validation study. J Alzheimers Dis. 2018;61(4):1301-1310. doi: 10.3233/JAD-170572.