Prognostic model developed to assess inpatient care visits in Sweden
The goal of this report was to evaluate and validate a forecast model to assess the need for inpatient care, especially for individuals aged 80 years and older. This was examined using three NEAR population-based studies: the Swedish National Study on Aging and Care in Skåne (SNAC-S), Kungsholmen (SNAC-K) and Blekinge (SNAC-B) where 8 168 individuals were followed between 2001-2016.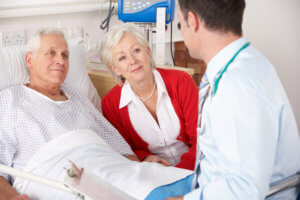 The model was good in predicting the number of inpatient care visits, and the prediction was not affected by educational level or time trends in care use. This prognostic model is the first of its kind, based on Swedish conditions. It's primarily developed to be used for strategic planning of inpatient care needs at the regional level, taking into consideration the demographic change with a large increase of subjects aged > 80 years the coming ten years from about 500 000 subjects to 800 000 subjects in Sweden.  
For more information: solve.elmstahl@med.lu.se
www.geriatrik.lu.se/gott-aldrande-i-skane
Reference: Elmståhl S, Pihlsgård M, Sanmartin Berglund J, Fratiglioni F, Wimo A. En prognosmodell för dimensionering av slutenvård särskilt för gruppen äldre över 80 år. 2020; 1-43, VE geriatrik, Skånes universitetssjukhus, Malmö. ISBN 978-91-986440-0-5.